Just because it's Thanksgiving, doesn't mean I can't do my first
Thursday Quotables
post! ;)
Hosted by:
Bookshelf Fantasies
Description: Share a favorite quote, line, or passage from your reading each week!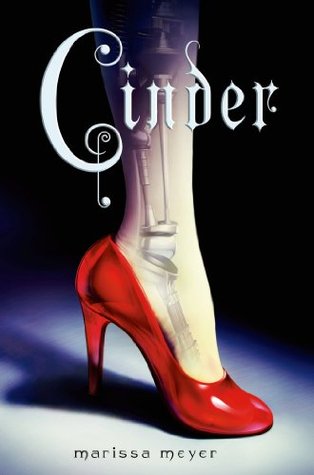 This week in
Cinder (The Lunar Chronicles #1)
by Marissa Meyer:
"Were there many sick people in Europe that you recall? Any notable outbreaks in your providence?"
"I don't know. I don't actually remember anything from before the surgery."
His eyebrows rose, his blue eyes sucking in all the light of the room. "The cybernetic operation?"
"No, the sex change."
The doctor's smile faltered.
"I'm joking."
I thought that part was so funny. Can you imagine Dr. Erland's face though?! XD Cinder is too funny!!
Subscribe to my blog for more!
Follow me on:
Thanks for reading! :) ♥