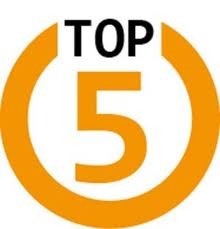 Hey guys! This is a new feature I joined from
Goodreads' Top 5 Wednesdays,
a weekly book group about our top five favorite things in the middle of the week.
Created by Lainey from
GingerReadsLainey
and now hosted by Samantha from
ThoughtsonTomes
, this week's entry describes the top 5 Books That Took me the Longest to Finish.
October 5th: Books That Took You the Longest to Finish
--These are the books that you had on your nightstand "in progress" for months or years. The books that you took weeks to read because they put you in a slump. Those books that were an uphill battle. These are books you started and actually read, not books you've just had on your shelf the longest.
Now, as some of you may know, I'm a very slow reader. It's not really a fault of mine; it's just that the books and ARCs I choose to read take me forever to finish. Not to mention, I'm also in school and working, so those real-life distractions prevent me from finishing 4-5 books per month. So I layer it now to just one-two books per month, if that. But here are some books that still took me forever to read.
5. Love, Rosie by Cecelia Ahern
This took me months to even start!! And once I began it, I just couldn't finish it, so I had to DNF (did-not-finish) it and move on to something else. I thought it was going to be as beautiful as the movie, but it just wasn't.
4. Passenger by Alexandra Bracken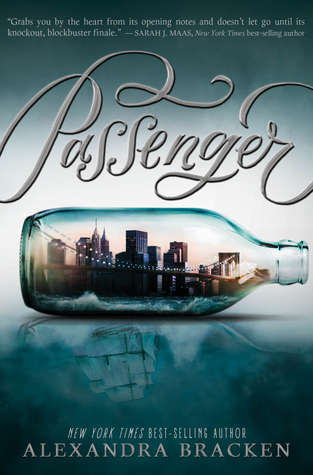 Another book that had took me forever to start. I was so excited to start it, but it took me forever to read because the pacing of the story was super slow. So in September, I finally decided to DNF it. Sorry, Alex!!
3. Fractured by Elizabeth Stacey
This was a great read, it caught my attention, it just took 3 months for me to read.
2. Sing for Me by Gracie Madison
Another very good book that took over 4 months to read!!
1. Where She Went by Gayle Forman
Another book that took me almost 2 years to start, but then I just decided to DNF it because I knew I'd never finish it lol!!
What books took you the longest to finish? Leave comments below.
Subscribe to my blog for more!